Money raised by CDUK goes a long way because our volunteers work directly with the people who need our support. Below is the completed Carlos Almiron, Woman and Child Development Center built by local people with funding from CDUK in a shanty town in Floriencia Varella, Argentina.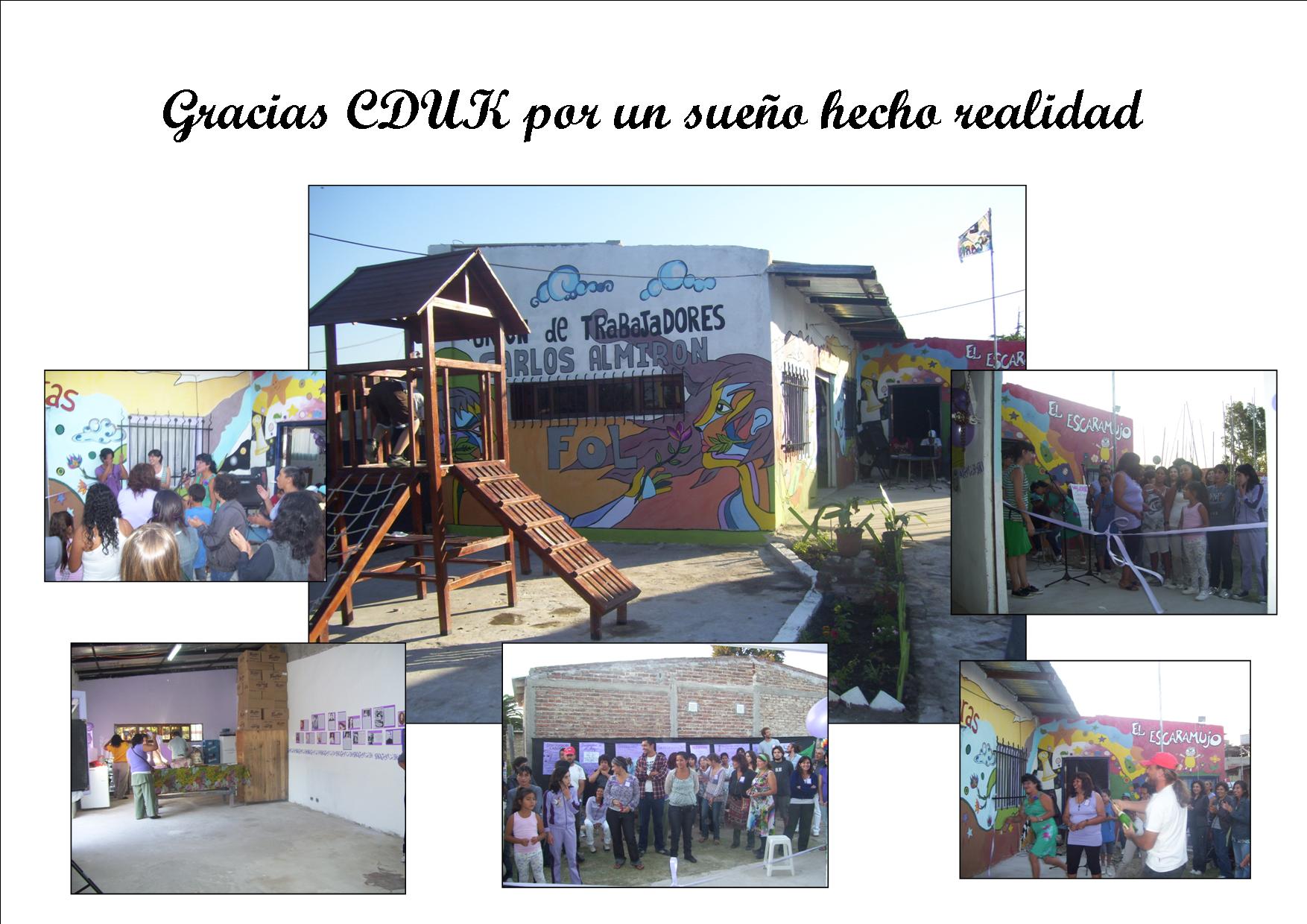 Hundreds of thousands of people lost their jobs and homes after a financial crash in Argentian in 2001when the money was devalued by two thirds, the banks closed and people were left only with what they had in their pockets! They were resiliant, they got work doing gardening and odd jobs and builders labourers, built their own rudimentary houses from whatever they could find.
Many single mothers, often victims of violence and abuse, struggle to find work & look after their children. Many young children do not go to school because they have to look after their younger siblings or thier elderly and infirm grandparents on the ramshackle shanty towns.
When CDUK were asked to help we were able to raise the money to pay for the materials for them to build thier own vitally needed center.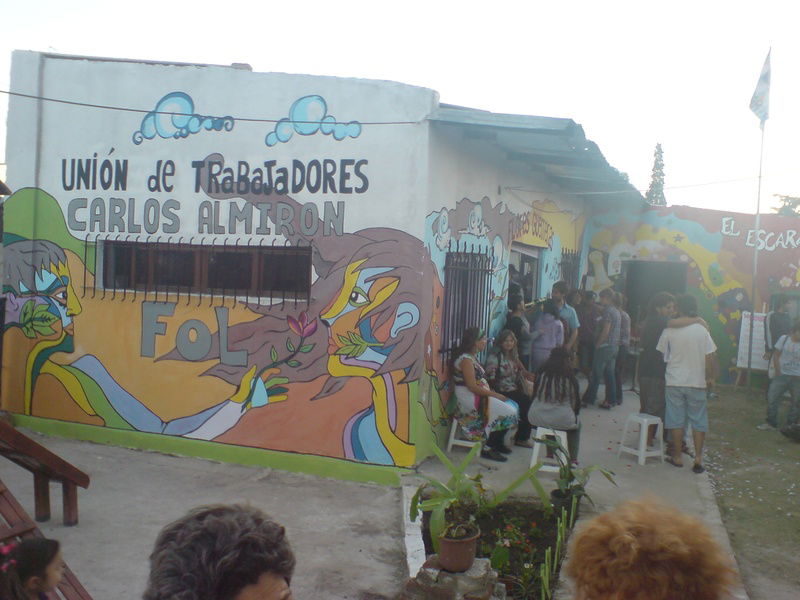 The people worked in teams on Sundays.
The building was constructed by the local community in consultation with one of our trustees and has large community room, kitchen and an organic garden with an orchard to supplement the poor diet of the residents.
The Center annually supports 100 mothers with young children, many of whom are victims of violence and abuse.
Carlos Almiron provides emotional, educational and social support, respite and useful training workshops. The emphasis is on self help activities which lead to a financially productive and safer future.
Morning activities with professional social workers, psychologists and lawyers, discuss addiction, violence and anger management, sexual health and hygiene, AID's/HIV and family planning, childcare and parenting skills, legal rights, employment opportunities, budgeting and nutrition. Afternoons focus on the creative arts and culture, reading writing, local industries, gardening and care of the environment.
CDUK's grant paid for the construction of the building and for the professionals to assist clients for 6 months until the Argentine government took over the running of the project.
The Centre has provided a safe refuge and a learning area where people support each other and move on to a brighter future.