Our valued and much loved Trustee Alan Cartwright died in December 2016.
Having lived and worked in Africa , Alan always hoped that CDUK would find a suitable project to support on that continent but our paths had moved in other directions.
Then we were led to an aging primary school in Mampong, Ashanti, West Africa that really needed our help, we decided to dedicate the project to Alan's Memory?
The school needed water, a new class room, & kitchen/store room, stationary, it lacked all basic necessities. The 176 pupils, aged from 4 - 12 are from low waged or unemployed cocoa farmers & miners, whose children have to compete with their city peers but have often never even seen a computer.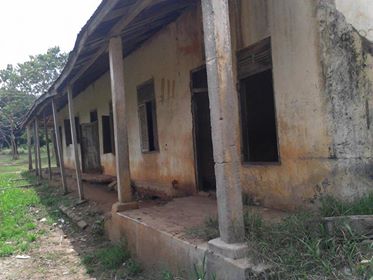 After research, our Chairman visited the school, met with the Chief, the Headmaster, teachers, villagers & pupils & agreed a way forward.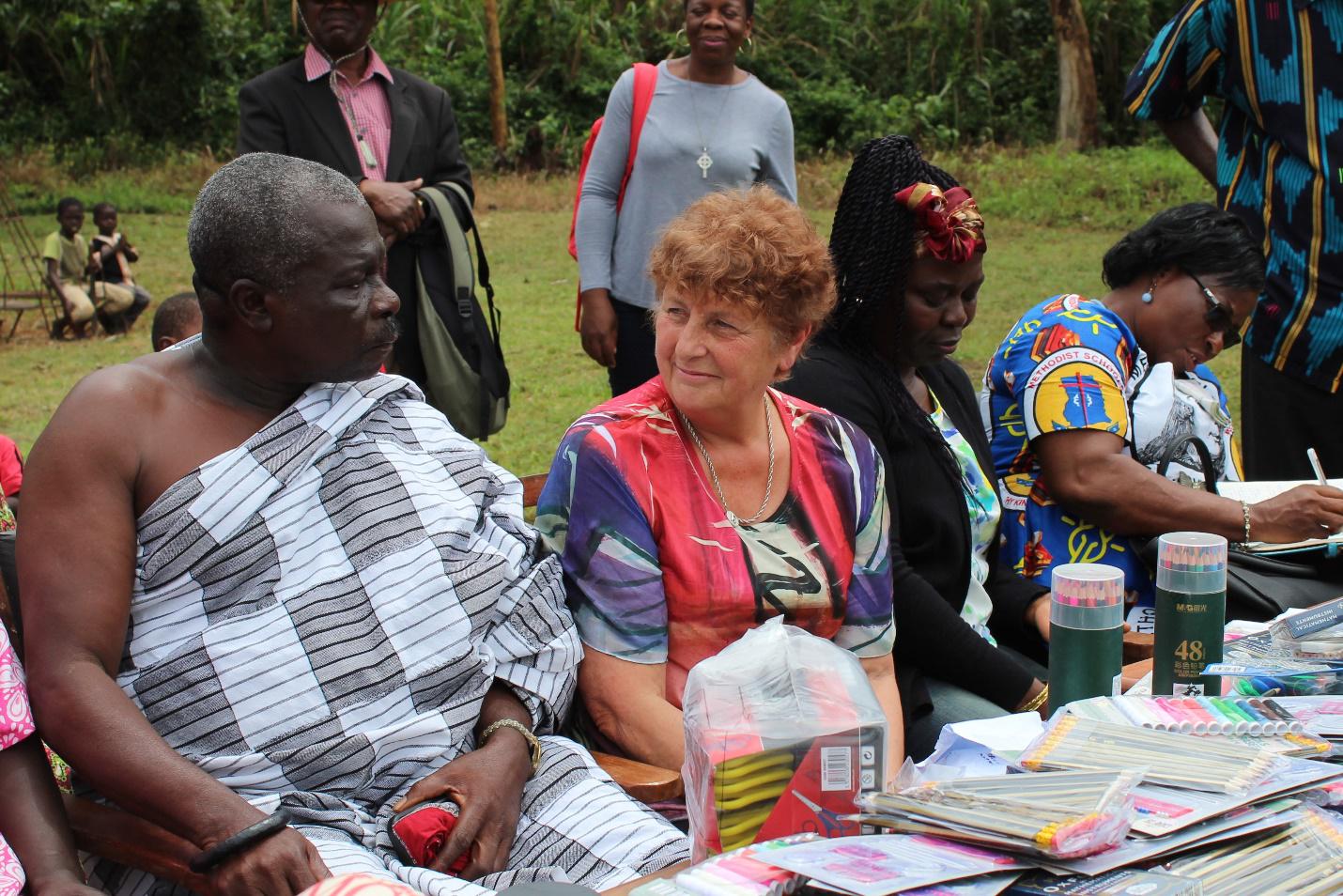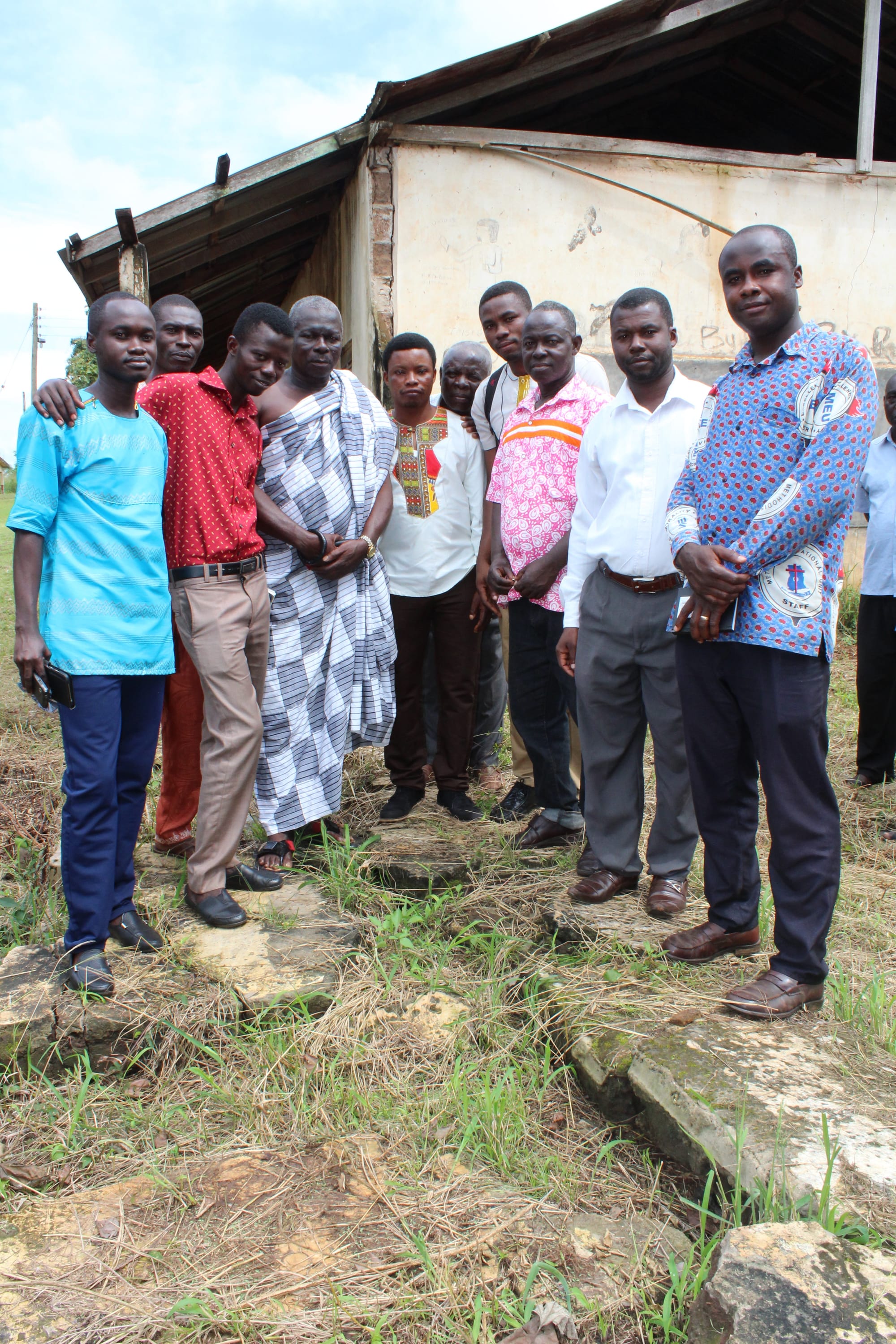 CDUK agreed to fund a bore hole to supply water to the school, we had to go down 100 meters but finally we found it!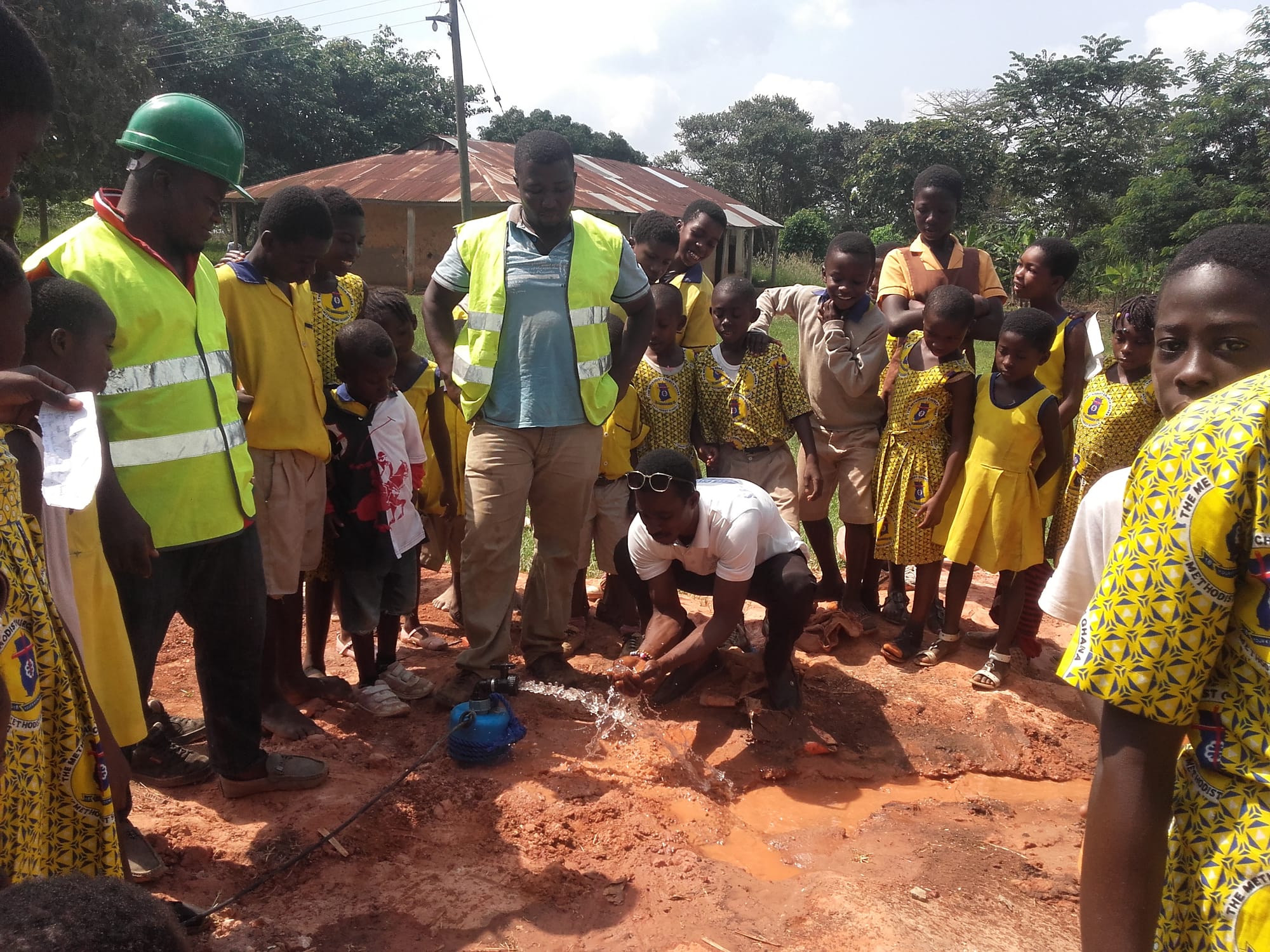 The Chief & his advisors came to approve the finished water supply.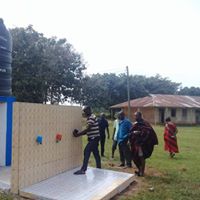 CDUK, the Headmaster & the Chief had agreed that the pupils, teachers & villagers would work the land to provide food for the children, many of whom were severely malnourished which prevents their ability to develop & learn & move on to secondary education.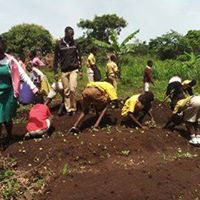 Ladies at a sewing club in Stratford upon Avon made bags for the children & dresses from pillowcases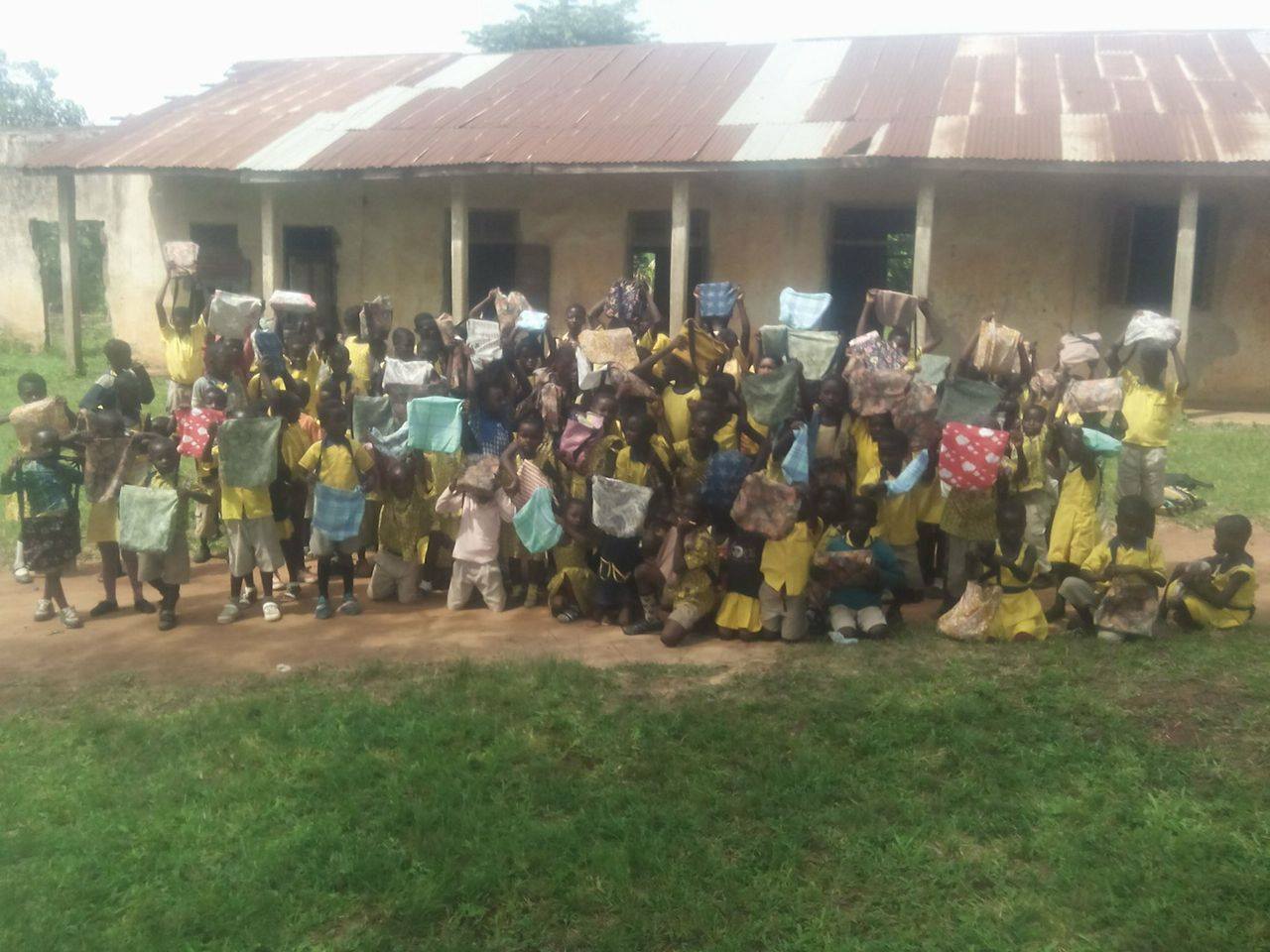 Because the teachers, villagers & pupils worked so hard with CDUK, we decided to fund new class rooms for the school because some of their old classrooms had been washed away by heavy storms. Below you see the building CDUK funded nearing completion & the people from the village are helping out.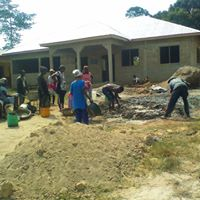 Below, you see some of the children learning in their new classroom supplied by the money raised by our wonderful volunteers.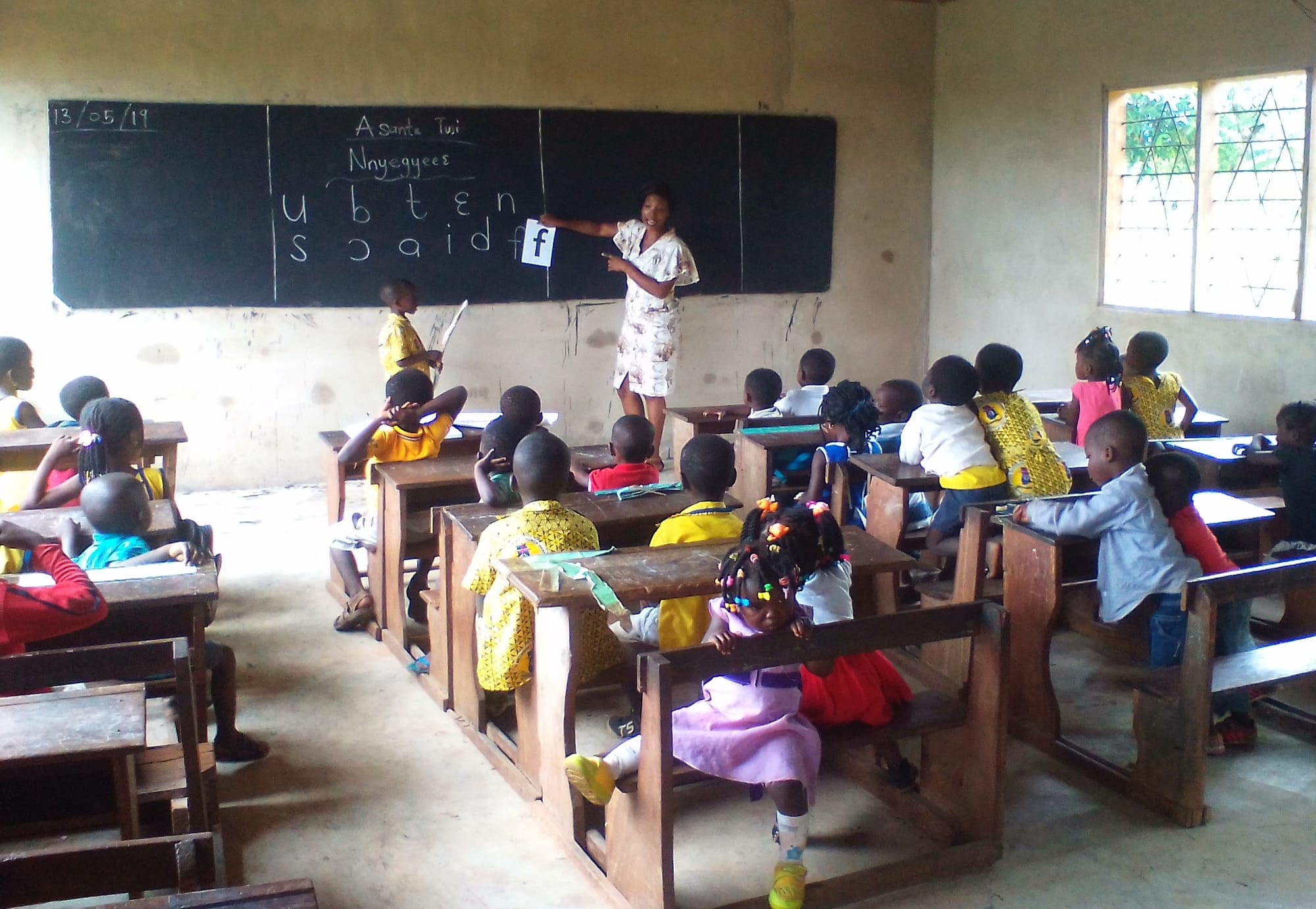 The new building has a kitchen and we would ;like to provide with cooking facilities provided by biogas. The village has a plentiful supply of animal manure to fuel this type of cooker which will prevent them from cutting down trees for fuel.
We are also raising money for a goat herd for the village which would supply milk and aid the development of young children .
Many of the children are severely undernourished prior to attending school which prevents their ability to learn so a mid day meal at school would help with vital nutrition and a goat herd help the village to be sustainable..
Please make a donation on this site of whatever you can afford to help us to achieve this latest aim.