Luz del Alma was CDUK's very first project in a shanty town in Quilmes on the outskirts of Buenos Aires. Ros- our chairman was asked by a social worker to help this project & this was how Compassion Direct UK began.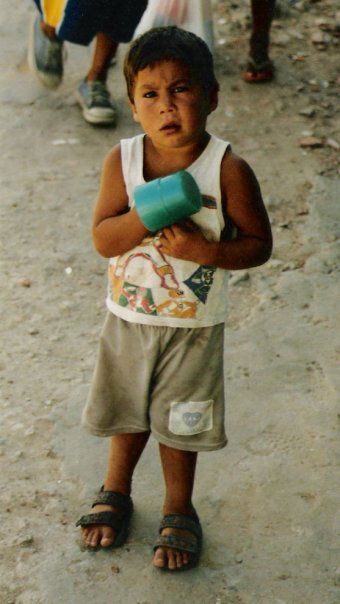 Waiting with his mug for the soup kitchen to open.
An ancient building was being used as a soup kitchen to feed at least 130 children twice a day.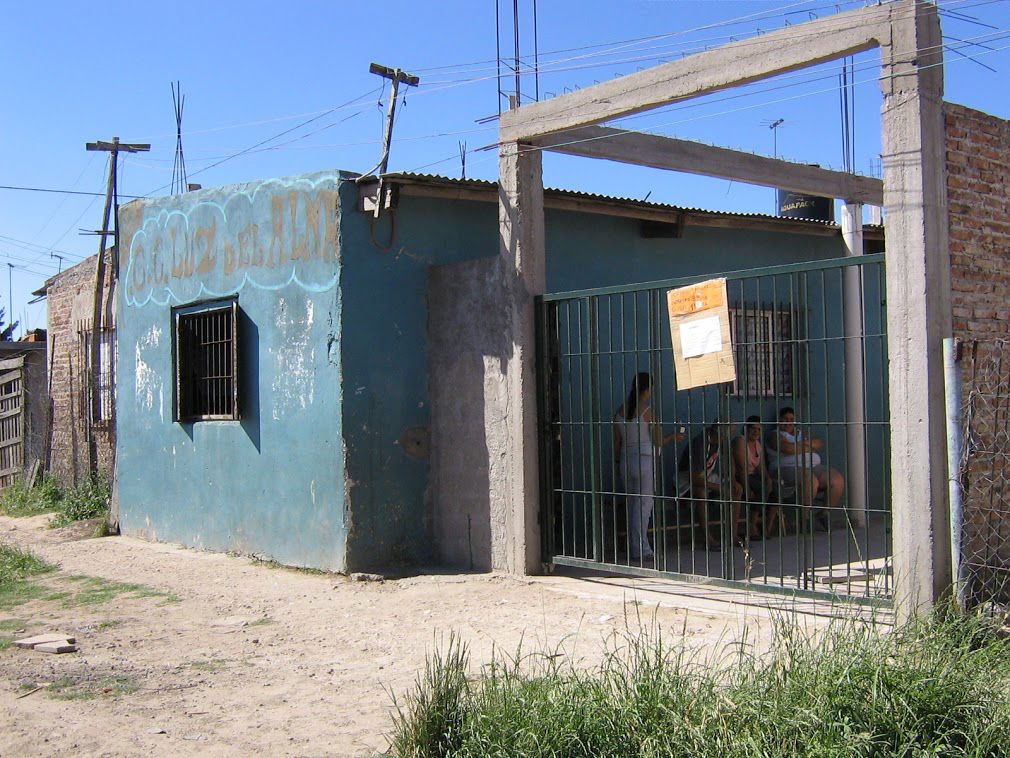 Here you see the building with new security gates fitted by CDUK & below some of the volunteers who provide the service in their community.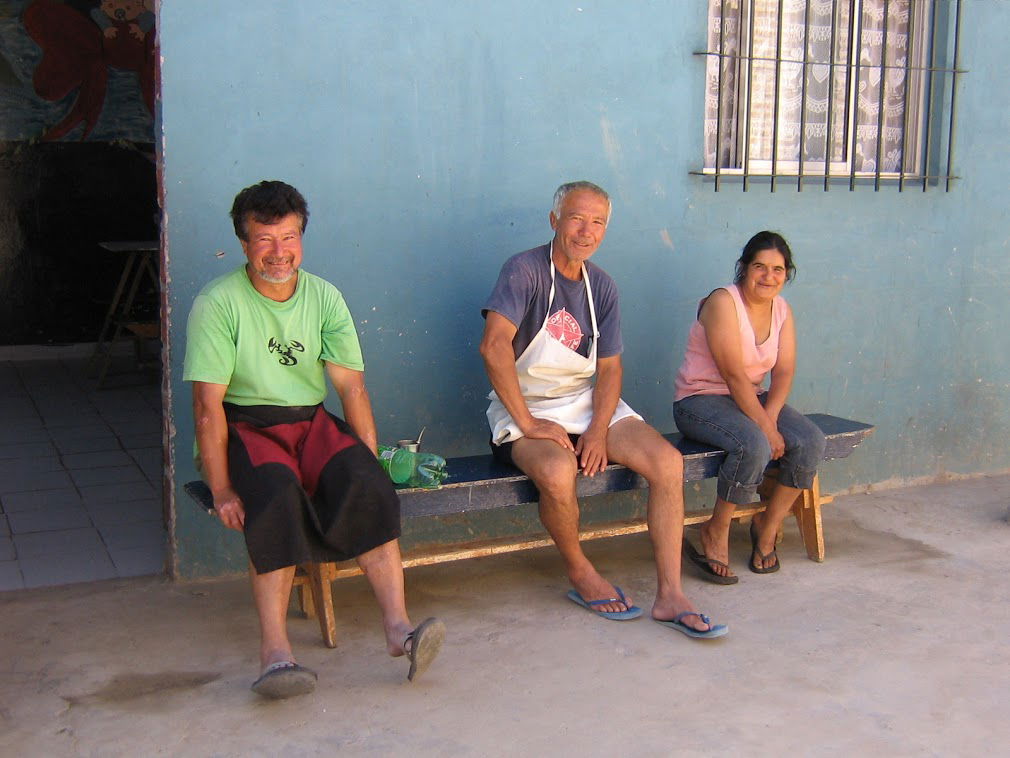 CDUK built a homework & sewing room with a computer so that the shanty children could do their homework - & their parents could learn a trade.
We built a store room to keep safe the large sacks of dried foods that were donated by Caritas that previously got spoiled or stolen & we set up a local group to take over the support of this valuable resource for the community.
Below a map of the shanty towns around the city of Quilmes in 2007. CDUK worked in Villa Lujan, El Monte, El Matadero