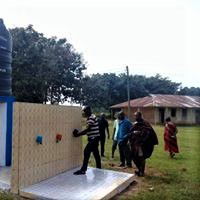 In 2008 we worked with the Chief, the Head Teacher & local community to sink a well for water at a rural mountain primary school of 130 children. The children's parents were mainly unemployed miners or subsistence farmers . When we finished the well the parents pupils & teachers farmed the school land.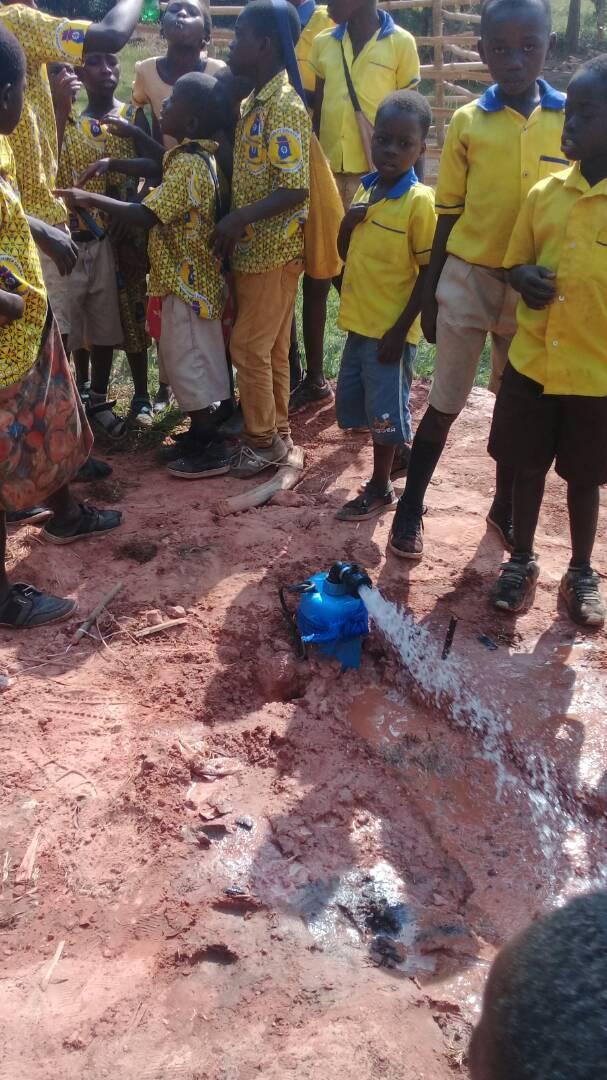 The old wooden doors to the latrines had been used for firewood in a bad winter so we got a local guy to make some a bit more sturdy
Recently, with the permission of the Chief and village elders we provided money for a simple goat shed prior to sending a herd of Sahel goats to the village which will give the young malnourished children milk to supplement their diet, meat for the village as the herd expands and goats to sell on to help finance other requirements in the village economy.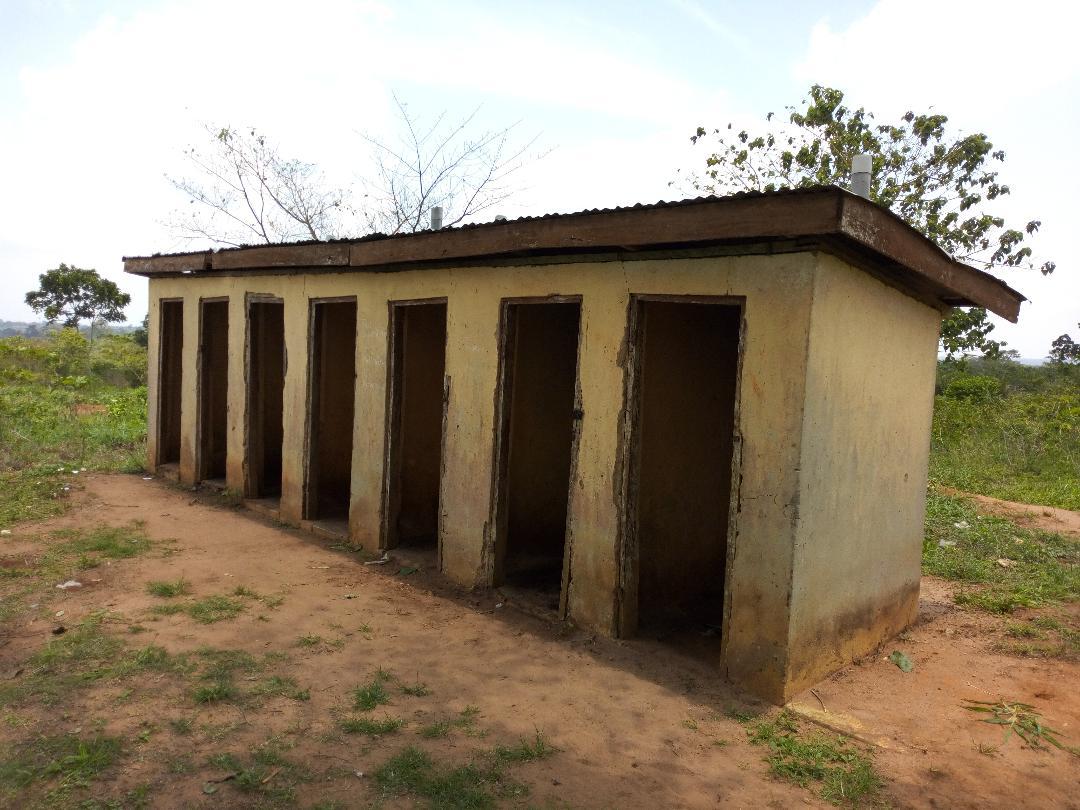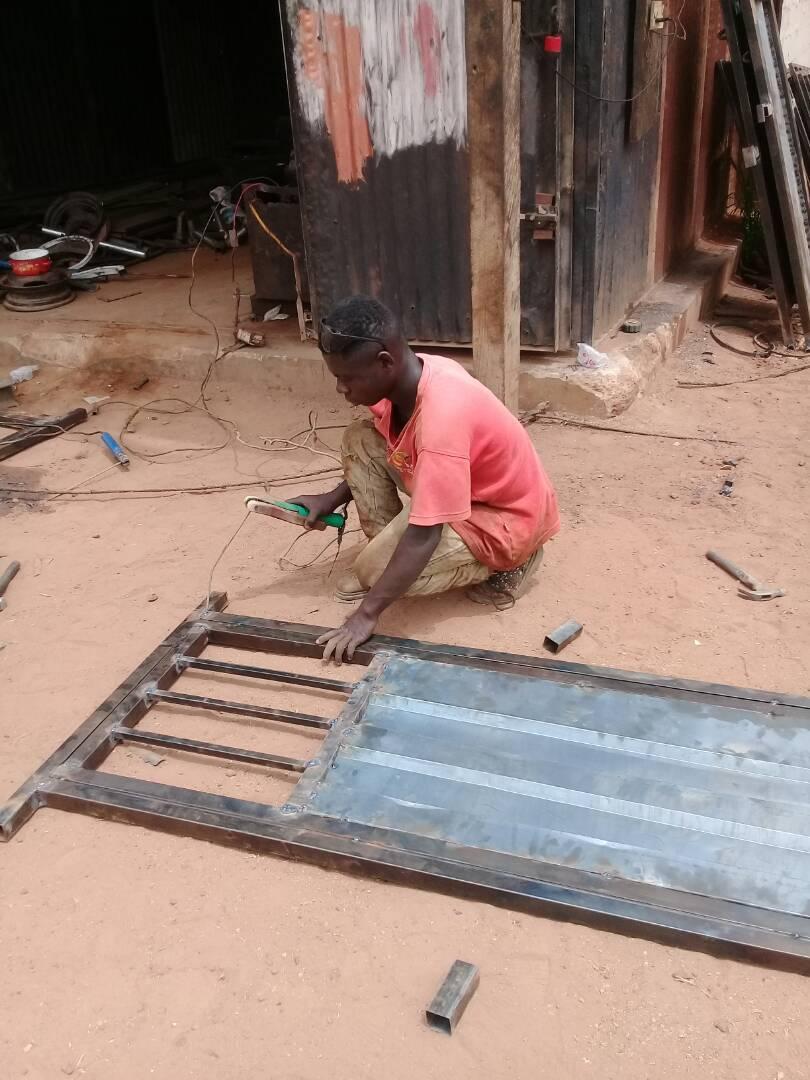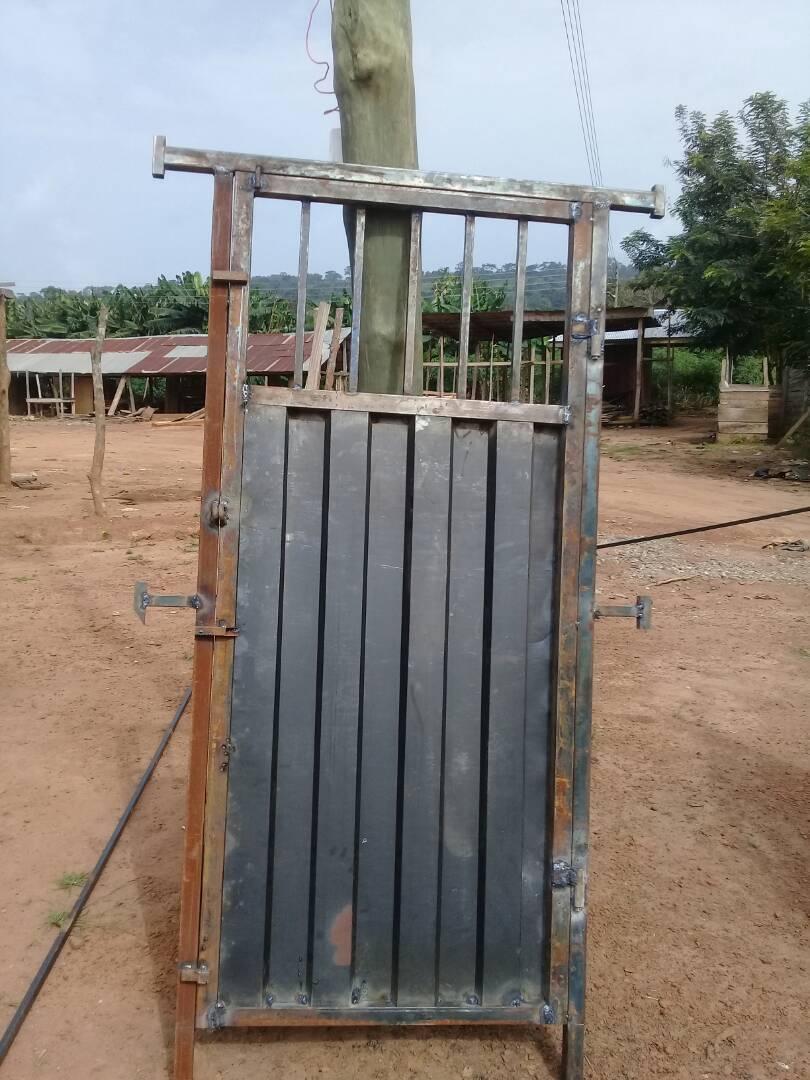 A storm took down their old school building so we were able to help them rebuild