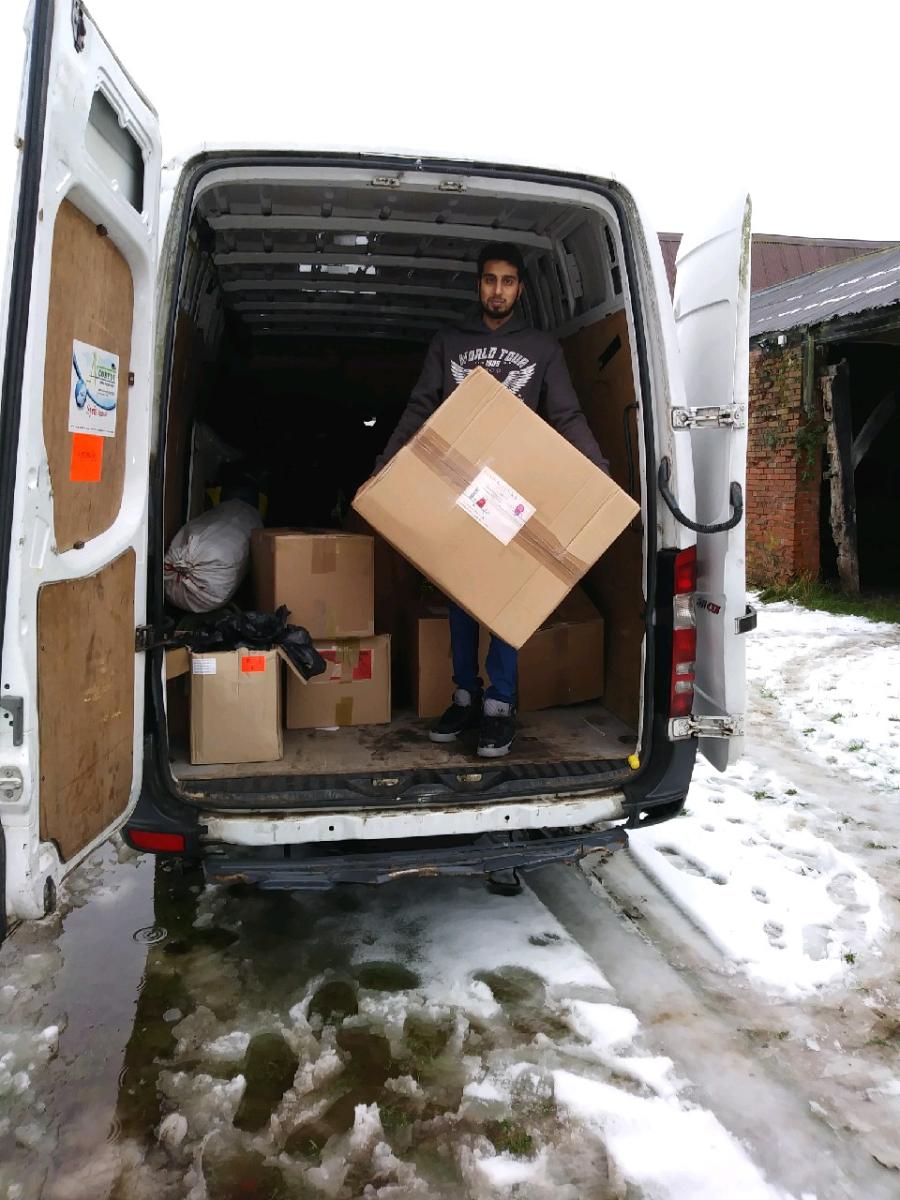 Click on this link to watch some of the hand knitting we send to Syria being delivered to orphans.
28531881_1830888096942711_8845853869054361600_n.mp4
KNIT FOR KIDS PROJECT
Ladies in the South Warwickshire & North Oxford area regularly knit hats, scarves, jumpers, mittens & blankets for us to send to refugees. Knitting can be sent or delivered to our collection depot in Kineton . Contact Chris for further details. T: 01926 640904 or E: chrismcartwright@gmail.com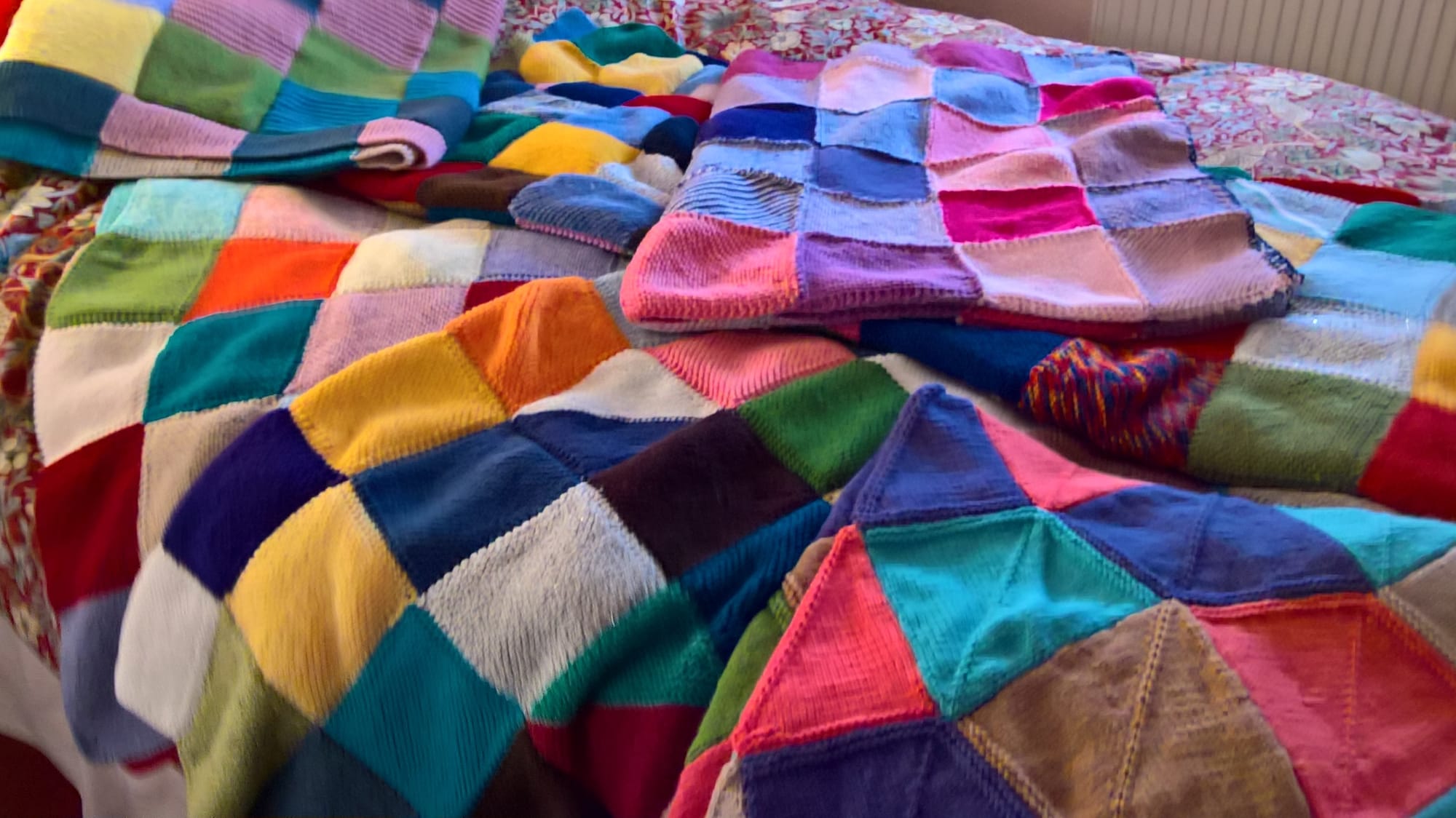 Because Knit for Kids began as a local project we only take delivery in person or by post. Contact Chris for more details. From Kineton hand knitting is baged, collected and shipped by container to a refugee camp in Syria via Aid Convoy. See video above.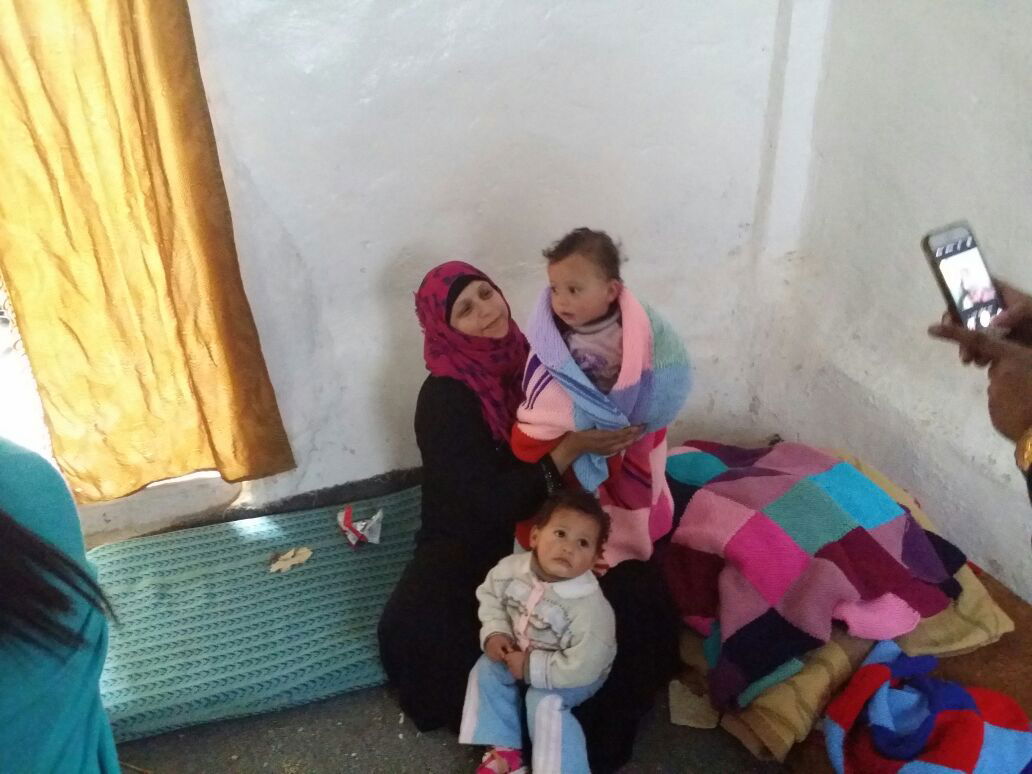 Above a refugee family in Palestine and top left orphans with learning difficulties in Ukraine with hand knitting from CDUK Kineton.
Is there something you can make for us?
You can contact Chris to deliver your handknitting. If you want to do more contact Ros through the website contact page, maybe make crafts for us to sell online, or like ladies in Stratford upon Avon make amazing dresses for orphans in Ghana from pillowcases.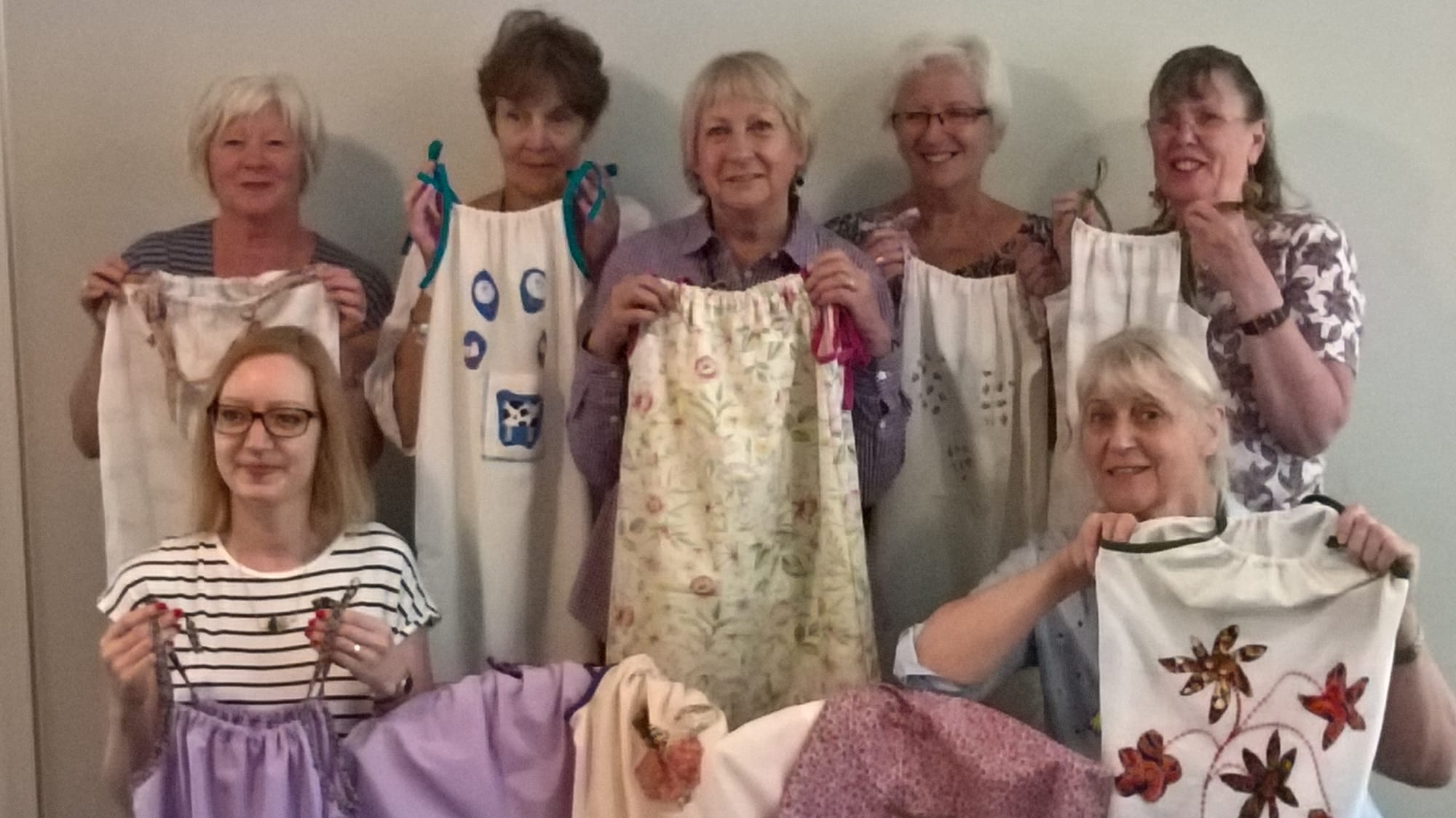 Or school bags for the children at the school we support in Ashanti Ghana. Get in touch if you have an idea of any craft you can make to sell on line or send. We like things made from recycled materials best!