CDUK funded a vital well at a remote mountain school in the northern mountains of Argentina. The school had to pay to have water delivered from a small budget provided by the government for mid-day meals. Sometimes the choice was water or food!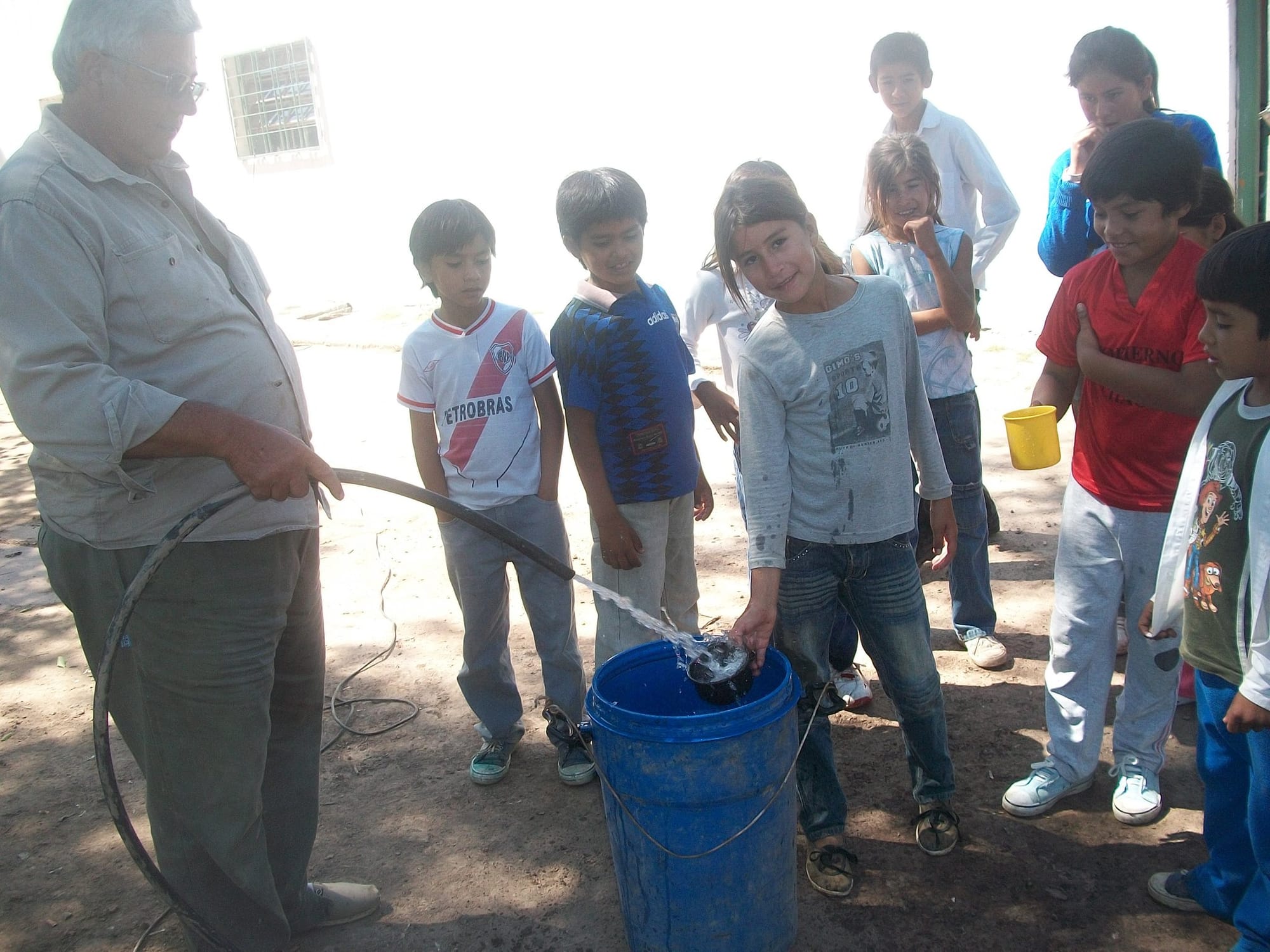 The children we were told rarely managed to pass from junior school to secondary school because they did not pass their grades.  This was because they were often too malnourished as infants and had not developed their mental capacity at a vital age.
CDUK set up a village co-op. With the new water supply, they were able to grow vegetables to share them throughout their community.
CDUK also planted fruit trees on the school grounds, which provide shade and fresh fruit high in nutrition.