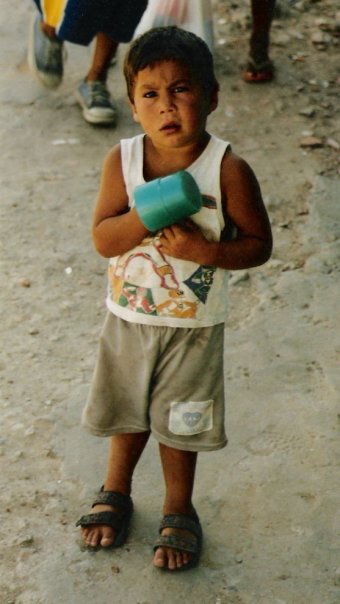 CDUK is a registered international charity number 1113505, based in Dolgellau, North Wales, working directly with children, families & communities in shanty towns, rural mountain schools & refugee camps.
We have provided wells, fruit trees, a woman & child development centre, school buildings, vegetable gardens, wind turbines, educational materials, rainwater harvesting tanks, industrial sewing machines & workshops, latrine doors, libraries, hand knitted clothing & send aid to refugees.
We encourage self help projects, environmental awareness, good practice & sustainability in the UK & abroad via our fundraising & projects. We are all volunteers & our work is entirely dependent upon your voluntary contributions. Why not join us or go to our donations page & make a regular donation?
We can do nothing without your support.
You can raise money for CDUK simply by buying online from www.smile.amazon.co.uk and choosing Compassion Direct UK as your charity to support. Your product costs no more but CDUK get the benefit.
WHAT ARE OUR USP's? (Unique Selling Points)
We work directly with people & organisations avoiding uneccessary expense & bureaucracy.
We consult with local people to advise us on what needs to be done at their particular project.
We take into account the environmental impact of our work, plant trees to reduce CO2 emissions.
We encourage people to help themselves by providing practical, sustainable, self help projects.
Because we are all, often, professional volunteers we have very low overheads so your money goes where it is most needed
Photos: boy waiting for a soup kitchen to open in a shanty town in Quilmes, Argentina & boring a hole to find water - they had to go down 100m, in Ashanti Ghana
Would you like to Volunteer with CDUK?
By volunteering you can meet new people, have fun whilst making a real difference to the lives of some of the poorest & most dispossessed people in the world.
Your gift of time, skills & experience will be appreciated & you will be made welcome, valued & trained by the organization, you will also be helping us to promote a more environmentally friendly planet.
If you have a couple of hours a week or month to spare, volunteers help to raise awareness of our work through administration - stuffing envelopes, taking minutes, promotion, fundraising & public relations events, maintaining collecting tins, running local supporter group, running an annual sponsored walk or other event, recruite & coordinate volunteers, writting funding grant applications, local IT, and/or you might like to become a Trustee? Many of our Trustee roles am remote & so we on;ly meet once a year at our AGM.
Go to our volunteer's page to find out more about how you can help, & for ideas to get you started, we look forward to meeting you. We work with you face to face or remotely via phone or Skype.
We are all volunteers; our work depends entirely on voluntary contributions.